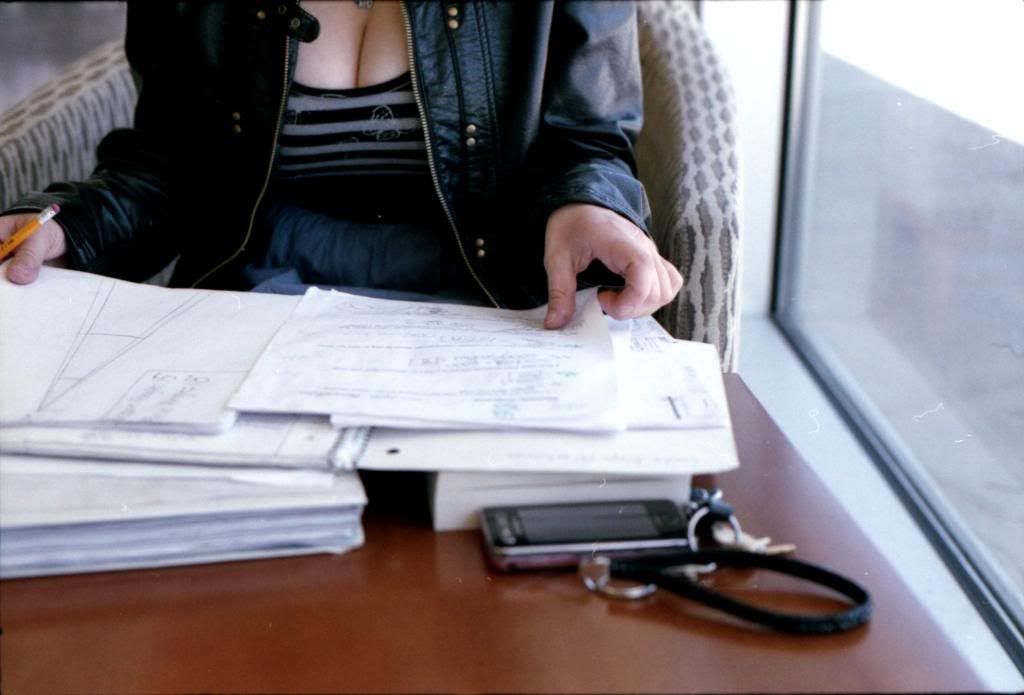 Study Break
Model/Makeup/Styling: Sylvie M.
Photography: Me
--
Hello! I'm back in Nevada after my spring break. Plus, I have new photos to share.
This was a very brief shoot I had with one of my very good friends. It is also my first experiment with fashion photography in mind. For a while now I've been getting bored with doing self portraiture and wanted to start creating stories with other people in my photographs. After looking through work of my favorite fashion photographers, designers and magazines I'm very inspired. Honestly, I don't know a lot about fashion photography; except it emphasizes clothes, beauty and style. So I have a lot to learn. I think this change will push me to be more creative with my work and give me a sense of direction. This doesn't mean I won't be doing fine art/self portraiture anymore because it is part of who I am.
More photos to come soon!